Celebrating Latina Success With Art & Representation –
Hecho Con Amor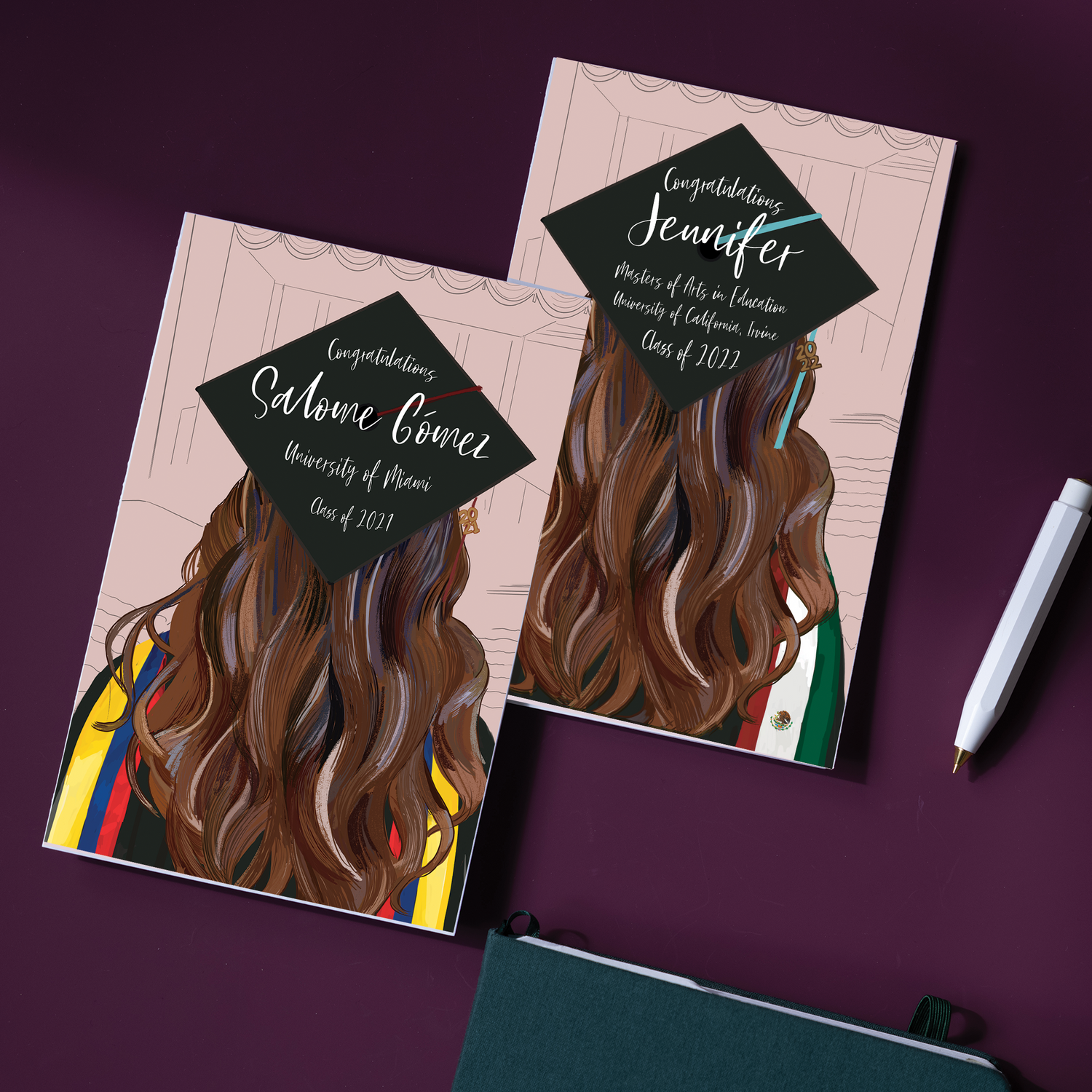 Fill Your Walls, Your Home, & Your Heart With Stunning Art & Decor From Our
Latina Graduation Collection
Nuestra Cultura Front & Center
Join us as we create a world where more Latinas can be proud of their accomplishments. We'll be right there by your side celebrating YOU–the Latina leaders who change the world with every step forward. Each piece is created with the goal of showcasing and empowering our community–as we grow and achieve more! When you shop with us, you'll not only support a Latina-owned & women-owned business, but you'll receive beautiful, high-quality one-of-a-kind prints made and packaged con amor. Let's celebrate milestones, friendship, family, and holidays–juntos!
For the visionary Latinas breaking down barriers––one accomplishment at a time––this one's for you! 
Lucia Diaz is a powerhouse art, greeting card, and stationery brand that honors the beauty and diversity of our Latinx culture. Unapologetically celebrate graduations, milestones, lifestyles, and holidays with high-quality art prints, one-of-a-kind greeting cards, and stationery that represent Latinas poderosas.
Kind Words From OUR Customers
I'm obsessed with this work of art! This is my 2nd purchase from this shop. Everything is so very detailed. I love all the vibrant colors and the quality of the print is amazing. I cannot wait to frame it. Thank Sandra, you are so talented and gifted! -wheresliz
Words can not express how much I LOVE the artwork Sandra created for me! I initially reached out because I wasn't sure if she created prints for graduates pre-2022 and she was so accommodating. One thing I value most is customer service and Sandra went above and beyond! We worked together to get the print just right. I was even shown a final proof before it got printed. Please continue to support this small Latina- owned business - she truly deserves it. Excited to frame this and have on display as a daily reminder of my academic accomplishments :) -littlelittlea
My graduate image completely met my expectations as it was exactly what I wanted! It arrived during the time frame promised. Communication with Sandra from Fearlessyaya was smooth, efficient and superb. The stickers bonus/surprise is incredibly appreciated. I will absolutely be purchasing from this shop again. :o) -Melissa
Sandra's work is very disciplined and distinctive. The quality of art prints exceeded expectation and the customer service was top notch! Very happy with my purchase and extremely excited to see her work flourish and makes its way into the world. I am now a customer for life and will return for more beautiful items! -Anthony
wIN A $250 gIFT cARD
Celebrating Our Latina Graduates: Share Tu Historia Latina!
We know that the road to graduation has been anything but easy, especially for our Latina students who have faced countless challenges and obstacles. That's why we want to celebrate their hard-won achievements and give back to the community that supports them.
Breaking Stereotypes One Greeting Card at A Time
Our mission is to create art of Latinas, by Latinas, for Latinas. With each print, we're disrupting industries that have historically underrepresented nuestra cultura and uplifting strong Latina women who rarely see themselves authentically represented in media–porque somo diosas and we deserve recognition and magnification.
We believe in breaking stereotypes, overcoming generational traumas, and paving the way for each generation that comes after us to live happier, healthier, and wealthier lives. And to put power behind our words, for every collection we launch, we donate to a nonprofit charity that helps strengthen our comunidad.